Expired
FASHION WEEK NND NYC
Feb-15-2019 - 8:30 PM To Feb-15-2019 - 11:30 pm
Event Detail
Description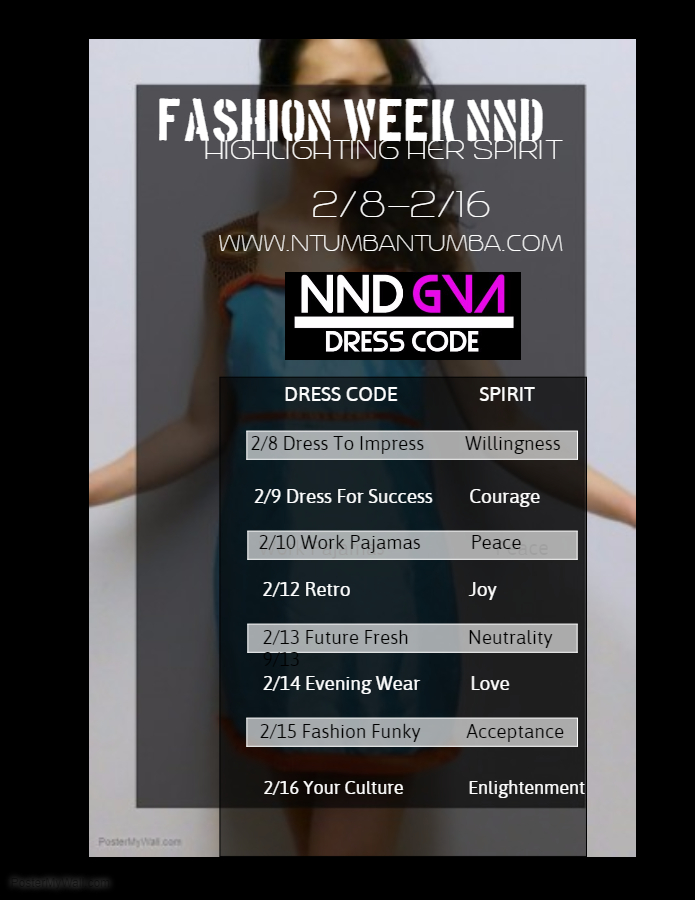 REGISTER YOUR WORK PLACE
to unify in participation of the dress code for gender violence awareness (NND GVA Dress Code).
https://www.ntumbantumba.com/events?
Individuals can also participate in the NND GVA DRESS CODE and win a best outfit $25 NND gift card.
1. Post a picture of yourself on YOUR facebook with the outfit theme of the day
2. The status of the picture must be #NNDGVA
3. Our scouts will be scouting fb for best outfits during fashion week. No need to message us, when you view our page we can see your outfits.
NND FASHION WEEK SPECIALS https://www.ntumbantumba.com/fwspecials
Organizer
ntumba.ntumba design