Expired
Today's Bride Akron/Canton 2018 Wedding Planner
Nov-02-2018 - 8:00 PM To Nov-02-2018 - 8:00 pm
Event Detail
Description
Meet the Brand New Today's Bride!
The brand new Akron/Canton Today's Bride Wedding Planner is here! This edition is bigger, better, and more helpful than ever!
It's a Wedding Planner!
Yeap, you read it right! Today's Bride is now a complete wedding planner! Chock full of checklists, quizzes, budget trackers, fill in the blanks, questions to ask wedding vendors, & more. This new design is about to change the way you plan weddings (for the better!)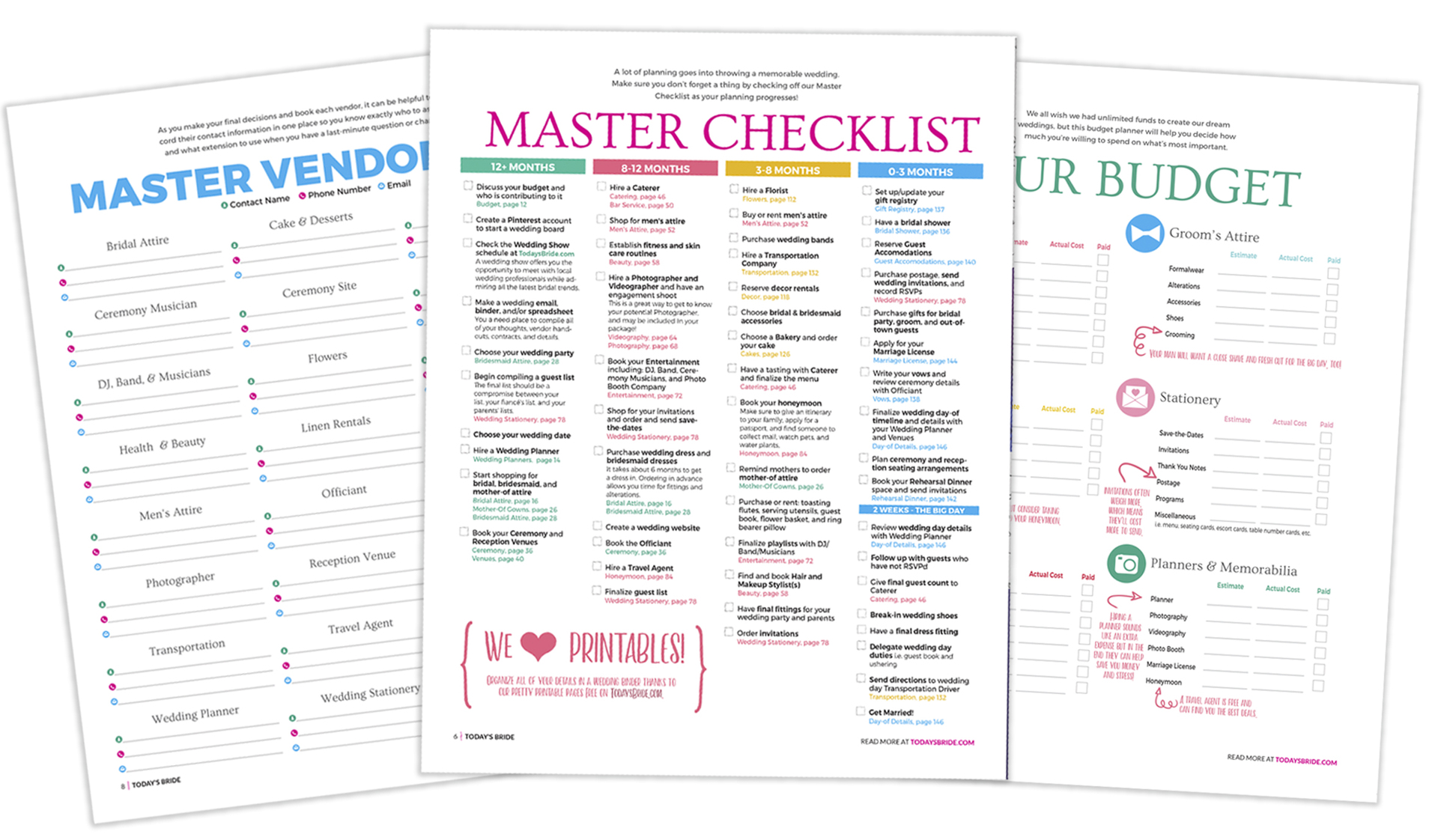 Local Floral & Cake Inspiration
We gathered some of Northeast Ohio's best florists & talented bakers to create an awe inspiring bouquet or cake design based off of famous fairy tales or chart topping blockbusters. From a bouquet meant to be under the sea to a cake made for a galaxy far far away, this section of the magazine is inspiration central!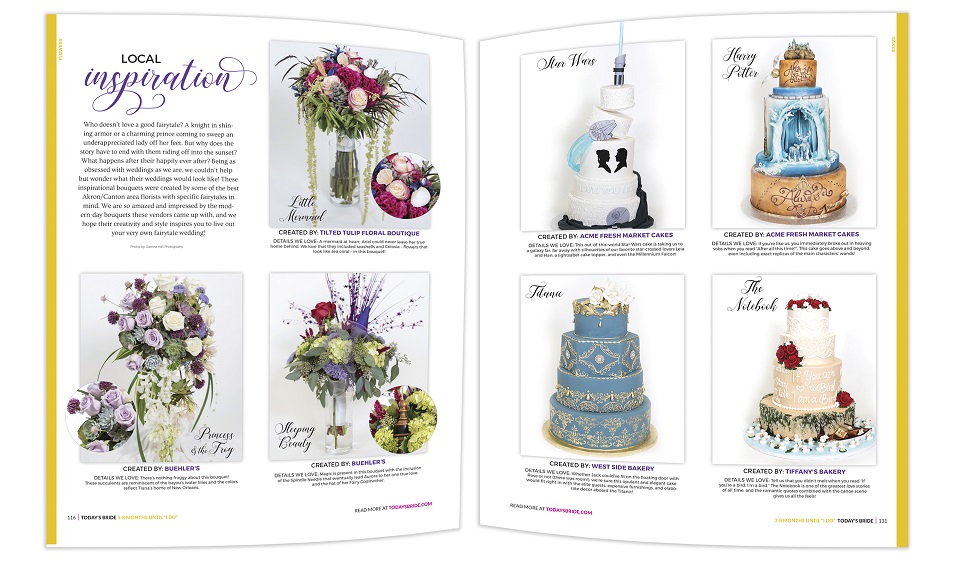 Local Wedding Venue Directory
You just got engaged, where do you begin? You have to find that perfect wedding venue! Finding your Akron/Canton reception space just got a whole lot easier with this new local venue section! Easily find the venue info you need - from guest capacity to catering options & contact information, in this section.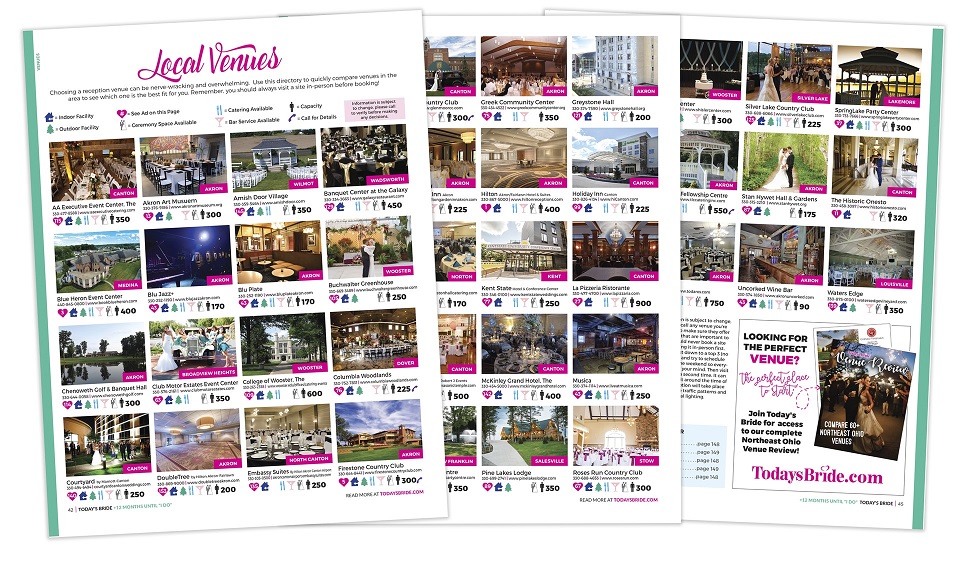 An issue mailed to you FREE compliments of Today's Bride!
You only pay a flat fee of $8.99 for postage plus a small handling fee. We only ship within the continental Unites States. Magazine orders will be mailed within two weeks of receiving order. It may take up to 6 weeks to arrive depending on the mailing address.
If you prefer to pick up a FREE copy from a local Northeast Ohio wedding business locations or can be read 100% online.

Receive a free copy if you attend one of our five upcoming Bridal Shows in Akron, Ohio and Cleveland Ohio. For a list of show dates and locations and to buy tickets, go to Today's Bride Show Calendar.
Are you a wedding business interested in meeting hundreds of new engaged couples?
Don't be late to the party. Join us in the next issue of the Cleveland or Akron/Canton Planner. We are still accepting exhibitors for the January shows. Click here to request information: go to Pros.TodaysBride.com or e-mail shows@todaysbride.com or call 330-670-9545 x14.
Organizer
Today's Bride Magazine & Shows
330-670-9545
Email
shows@todaysbride.com